Bernd Kaiser succeeds Thomas Pietzka as Managing Director TUI Hotels & Resorts
Responsibilities include real estate management and the newly initiated hotel fund
TUI Hotels & Resorts will retain its proven structure
The management team of TUI Hotels & Resorts has been repositioned. As of 1 April 2022, Bernd Kaiser will complement the dual leadership of the TUI Group's hotel segment. He succeeds Thomas Pietzka, Managing Director TUI Hotels & Resorts and Cruise Joint Ventures, who has decided to leave the Group to pursue new professional challenges. Bernd Kaiser, previously Group Director Treasury, is a long-standing TUI manager and brings a broad range of experience in mergers & acquisitions, corporate development, finance and treasury to his new role as successor.
TUI Hotels & Resorts will retain its proven structure. Bernd Kaiser's unit will continue to manage the Group's own hotel assets and joint venture investments as well as drive portfolio development and investments. In addition, his team will be responsible for advising the global hotel fund initiated earlier this year. The strong financing and investment structure enables further growth in the hotel sector, but in a less capital-intensive way.
Growth and long-term partnerships as well as portfolio adjustments and efficiency improvements, have been decisive factors in making the hotel sector one of the Group's key revenue pillars in recent years "Thomas Pietzka has been instrumental in the successful development of TUI's hotel business over the past ten years. Under his leadership, the division more than doubled its operating profit between 2013 and 2019," says Peter Krueger, member of the TUI AG Executive Board responsible for Group Strategy and M&A, as well as TUI's airline, cruise and hotel assets and JVs. "We wish him every success and all the very best for his professional and private future and Bernd Kaiser a successful start in his new role."
About TUI Group
TUI Group is a leading global tourism group and operates worldwide. The Group is headquartered in Germany. TUI shares are listed on the FTSE 250, an index of the London Stock Exchange, on the regulated market of the Hanover Stock Exchange and on the Open Market segment of the Frankfurt Stock Exchange. The TUI Group offers integrated services from a single source for its 21 million customers.
The entire tourism value chain is covered under one roof. This includes over 400 hotels and resorts with premium brands such as RIU, TUI Blue and Robinson and 16 cruise ships, from the MS Europa and the MS Europa 2 in the luxury class and expedition ships to the Mein Schiff fleet of TUI Cruises and cruise ships at Marella Cruises in Great Britain. The Group also includes leading tour operator brands and online marketing platforms across Europe, five airlines with more than 130 modern medium and long-haul aircraft and around 1,200 travel agencies. In addition to expanding its core business with hotels, cruises via successful joint ventures and activities in holiday destinations, TUI is increasingly focusing on the expansion of digital platforms. The Group is transforming itself into a digital company.
Global responsibility for sustainable economic, ecological and social action is at the core of our corporate culture. The TUI Care Foundation, initiated by TUI, focuses on the positive effects of tourism, on education and training and on strengthening environmental and social standards with projects in 25 countries. It thus supports holiday destinations in their development.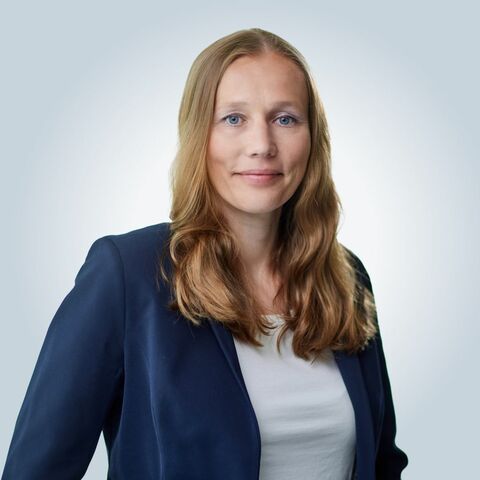 Natascha Kreye
Spokesperson Hotels & Resorts
TUI Blue and TUI Suneo
Contact details
+49 (0) 511 566 6029
close