TUI participated in the 4th UN Environment Assembly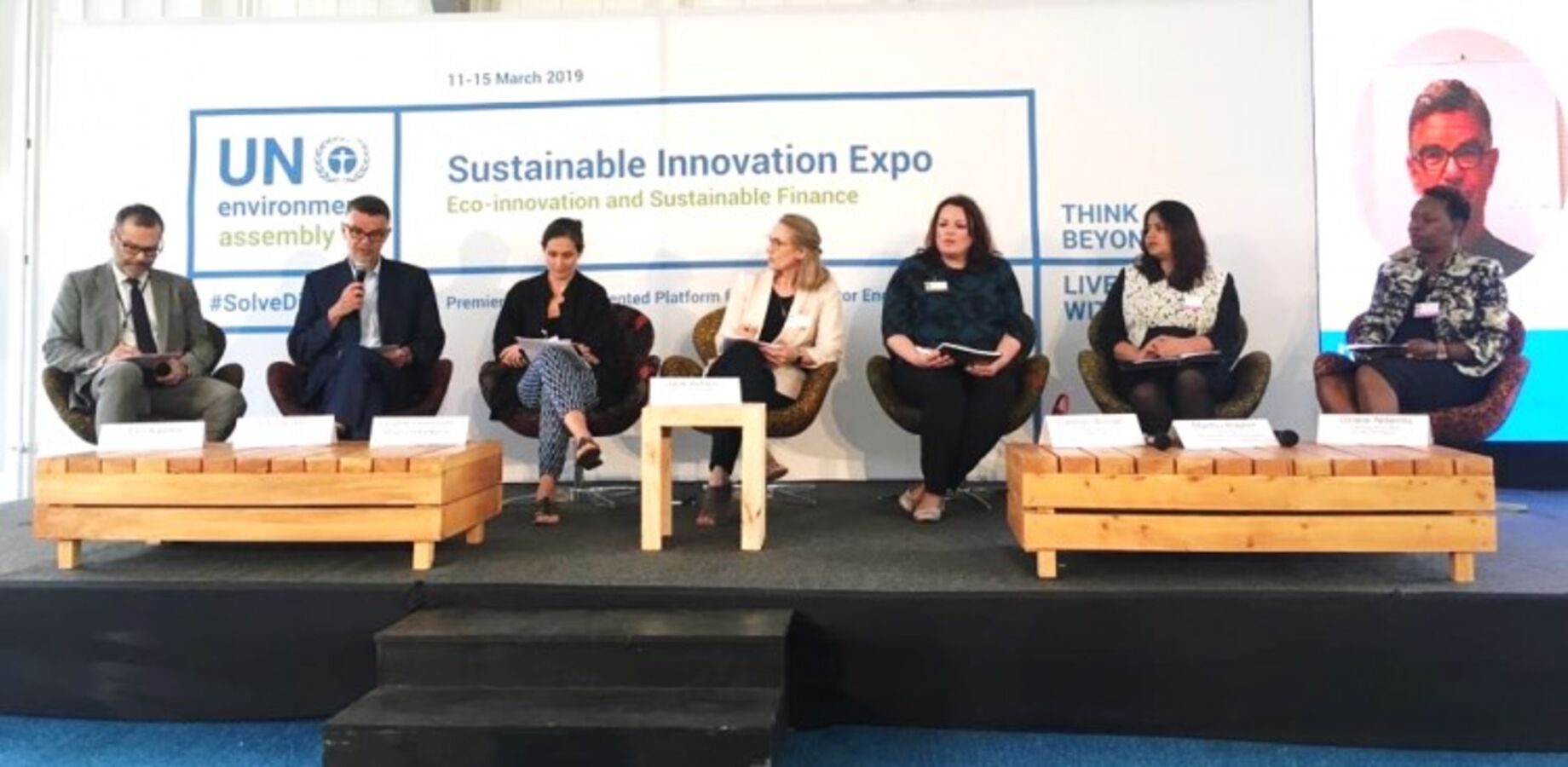 The United Nations Environment Assembly, the world's highest-level decision-making body on the environment, met last week in Nairobi, to address the critical environmental challenges facing the world today. TUI was represented at the Assembly by Director of Sustainability,  Jane Ashton‍, who shared best practice initiatives from TUI Group and discussed ways in which the tourism industry can help to find solutions to sustain the health of our planet.
Jane Ashton joined other panellists at the "Leveraging sustainable procurement practices to transform the tourism sector" event on Friday 15th March. The panel session focussed on the role that procurement can play to advance sustainable consumption and production in the tourism sector. ''At TUI, one of the ways we encourage sustainable procurement practices in hotels is through the use of third-party certification schemes. Last year we took over 9 million customers to hotels with certifications recognised by the Global Sustainable Tourism Council. Through hotel certifications we aim to ensure critical sustainable procurement criteria and standards are established, monitored and reported. Examples include supporting local suppliers, purchasing low energy electrical equipment and reducing packaging via bulk buying. Our analysis shows that these certifications, help to drive sustainability performance and continuous environmental and socio-economic improvements'', said Jane Ashton. 
TUI also participated in an event calling for action to stop marine litter in tourism value chains. The session aimed to provide a more thorough understanding of the role that the tourism sector can play in tackling marine litter. As part of the panel session, Jane Ashton announced the launch of TUI's "Plastic reduction guidelines for hotels". The guidelines have been developed to help hoteliers implement plastic reduction programmes. Based on the "4 Rs" principle (reduce, reuse, replace, recycle) they include practical advice, suggested alternatives to single-use items and advice on communicating with staff, guests and suppliers.